Customization is the new black
Individual Athletes
Pro Athletes and everybody else: Create your own, self-designed sportswear and stand out from the crowd!
Teamwear
JIAKINA offers a wide range of ready to use designs for your team and company outfit that will let you stand out before, while and after the sport.
Events
Create with JIAKINA successful sport merchandise for your events.
Product development
Our expert team develops constantly new high performance sportswear and sport merchandise products.
Design
Our Customization team will help you to create the design that your teammates and colleagues will love!
Jiakina Brand
The JIAKINA brand stands for high quality products with outstanding design.
Contact us
First contact, first questions and first answers. Our sales and service teams easily establish a good relationship and nice communication with you and your team or clients. We will help to get your customization project work easy and fast.
TIP: Best way to contact us is by email – sales@jiakina.com.
Choose Your Design

Contact us or choose directly in our designs the garment base for your customization.
Based on that choice we will perform the customization stages to follow.
TIP: Jiakina team members are active sportsmen and women. We are competing in cycling races, Ironman events, marathons, swimming races, etc. We are here to answer all your questions about which product range will suit you best.
Artwork creation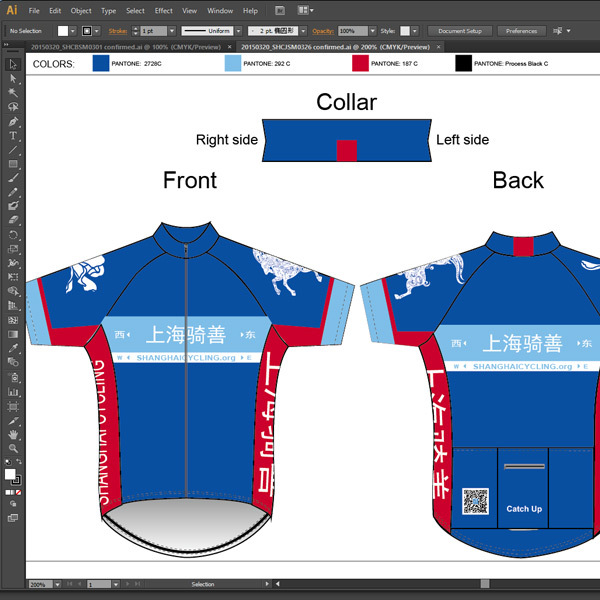 After exchanging ideas our design team will prepare artwork drafts for your choice and inspiration.
Step by step we work out artworks for your final approval. We try our best to design the most awesome artwork to make the customer's dream about his own special sportswear come true.
TIP: Jiakina designers are experienced and will help you create the artwork of your desire, outstanding and loved by your peers!
Production and quality control
Finalizing the artworks means that the production process starts. We use newest technology, machines and knowledge to make our products as good as possible. After we receive the final product we send it to our QC (Quality Control) department for final approval. Only products that will pass our comprehensive tests will be finalized.
Delivery
Delivery is the last main part of Jiakina's customization process. We use international courier companies to make sure that the products we send are delivered fast and in immaculate condition.
Feedback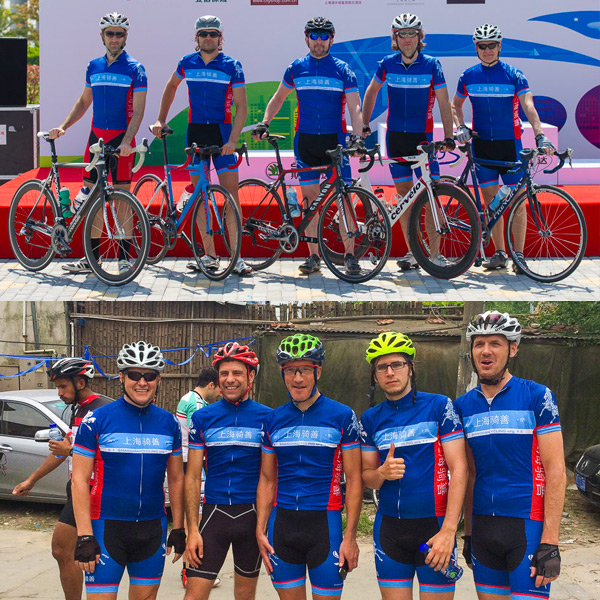 Feedback from the customer after he/she receives the product is very important to us. It helps Jiakina team to constantly develop and produce the best products on the market.
We had an absolutely fantastic cooperation with Jiakina Customized. Communication was clear. Their designers prepared awesome artwork for us. Delivery was fast and the quality of the final product was astonishing! Thank you Jiakina!

Members of ShanghaiCycling.org
Our efficient customization process guarantees
great products with short delivery times.